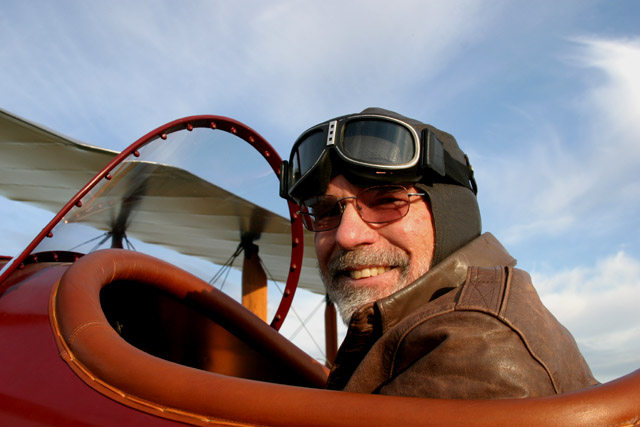 Photo Credit: Don Parsons
Glenn Peck is the director of maintenance for the Historic Aircraft Restoration Museum at Creve Coeur Airport near St. Louis, Mo. and one of the finest aeroplane craftsmen in the country.  In his 37-year career, he's restored over 30 tube-and-fabric aircraft, including  several that were recognized in a restored classic category at the Experimental Aircraft Association's Oshkosh, Wisconsin fly-in. Two of them being the only examples remaining in the world.  Glenn has a passion for restoring non-metallic aeroplanes with the tailwheel where it's supposed to be.
Glenn is…..one of the finest craftsmen I've ever known.
Here's the good stuff.  This site features a lifetime of Glenn's work on Aeroplanes.  Please take some time to look at some of the various projects and pictures on this site and be sure to drop Glenn a line if you have any questions at all!
If you would like to check out Glenn's items for sale please check out Barnstormer Supply!